Rose Charities Canada is supporting the Rose Charities Nepal Program Group in assisting an urgent local initiative, along with other groups and individuals to provide an oxygen unit for the Manmohan Hospital. The program to date has already raised around 50% of the required NPR 60 lakh (appx CAD65,000) allowing equipment already to be ordered (oxygen production, cylinders, beds etc, as well as ambulance refurbishment).
At the time of writing, Sars-Cov-2, having spread in from India is ravaging Nepal. Resources are strained to beyond their limits and at the end of May 2021 there were over half a million cases with some 8000 deaths. One of the essential treatment methods prevent death, the use of oxygen, has been made almost impossible give to to the majority of covid sufferers due to the overwhelming demand depleting supplies. Ref https://www.theguardian.com/world/2021/may/10/hopeless-situation-oxygen-shortage-fuels-nepal-covid-crisis
The Government is doing what it can but itself has limited resources to spare amid the numerous other national demands from the pandemic.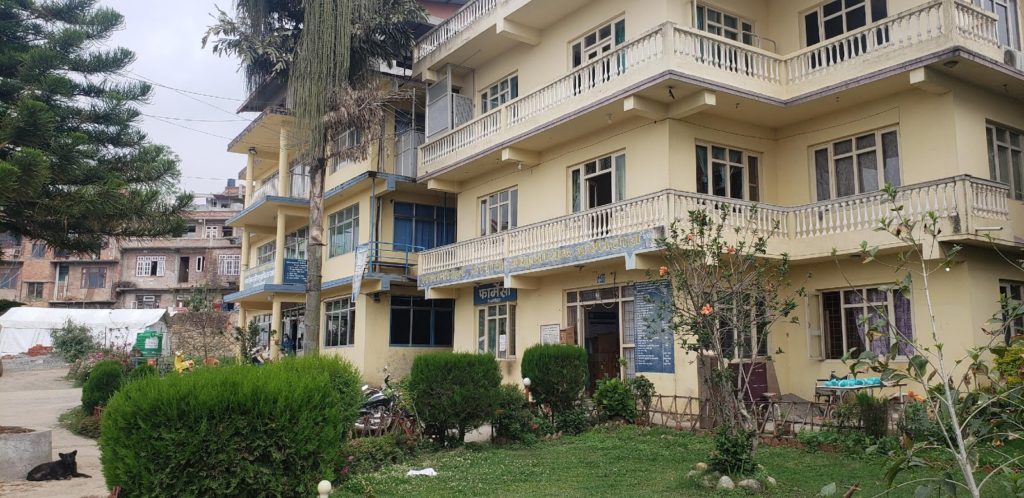 Dakshinkali, in the Pharping community lies on the southern edge of the Kathmandu Valley, an area containing apprximately 2.5 million people or some 8% of the entire population of Nepal The Manmohan Memorial Community Hospital in Dakshinkali town provides a vital role in serving the people both of the local areas and its surrounds. Its services however have been overwhelmed by the current pandemic.