Rose Charities International
We are a group of independent, secular, non-political, non-sectarian,  organizations based in several countries linked by a common aim – to reduce the effects of poverty and to help people lead a better life. We work together to support community based projects: we share resources, and learn from each other, we try to listen, and help communities find their own solutions. Each Rose organization abides by the Rose Charities mission statement.
Mission Statement

Through innovative, self-sustaining projects and partnerships, Rose Charities supports communities to improve quality of life. We do this within a framework of volunteerism that places emphasis on results. The Rose Charities International network of independent organizations is not-for-profit, secular and non-political. By linking people and working together we all benefit.
Where are the Rose Organizations?
There are registered or group organized  Rose Charities in Australia, Cambodia, Canada, England, Malaysia, Singapore, New Zealand and USA. These organizations are responsible for most of the fund-raising and technical support of their own or other located  Rose  projects. They are run by volunteers so administration costs are kept to a minimum, with 98% of donations going directly to support our work. There are one or more Rose Charities direct or supported programs  in 18  countries: New Zealand, Samoa,  Singapore,  Malaysia, Thailand, Philippines, Cambodia, Vietnam,  Sri Lanka,  Nepal,  Afghanistan, Uganda, Madagascar, Zambia, Guatemala, Costa Rica, Haiti and Ecuador.   Emergency relief operations or support has also been carried out over the years over most of the countries of S. and S.E. Asia
The International Council of Rose Charities fosters the relationships between the member organization by developing standards, guidelines, networks and training. The International Council is comprised of one member from each country. They meet every year by skype and every 2 years by international meeting. Current Chair is Dato Lawrence Cheah of Rose Charities Malaysia (Penang)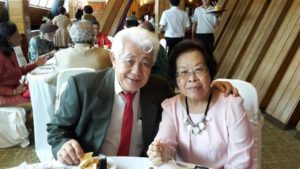 Note. This site is in the process of  updating: if you find areas yet to be finished there may be more information here in the 2018  pdf Report